Je tiens à vous présenter un forum oublié, je crois même par ses auteurs, mais qui vaut son pesant de cacahuètes c'est DNF un script en PHP4 sans bases de données, personnalisable automatiquement et avec auto-installation. Il est bien complet et à tester ici, puis téléchargeable là.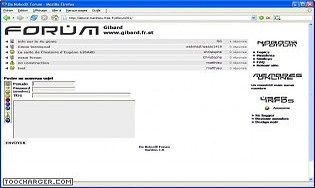 Il y a un paquet de modules complémentaires centralisés sur ce site rubrique Dpack Forum DNF.
Je vous invite à jouer avec !
This entry was written by mescanefeux, posted on 16 janvier 2012 at 1 h 58 min, filed under Front and tagged 1.0, forum, php, Script. Leave a comment or view the discussion at the permalink.